The Chef
The Villetta Annessa Restaurant reflects the skill and passion of Chef Luca Bombardelli who,
has over twenty years of experience in the food and wine industry.
"As far back as I can remember, I have always wanted to do this job. A job that for me means pleasing and satisfying everyone". And regarding fun he states, "I put a lot of my personality into the dishes that come out of my kitchen. My dishes have to excite and charm at the same time. If this were not the case I would not be able to enter the dining area and greet the guests and tell those who want to listen, the history of the dishes that they have ordered. I put hard work, research, thought, heart and soul into my dishes. This is why the dishes that come from the kitchen of our hotel in Riva del Garda are full of flavour and imagination. They embody a philosophy which perfectly reflects the history and hospitality of Villa Miravalle. All this in the name of creativity while remaining true to simple, genuine flavours and local traditions".
Clean flavours, ingredients from a completely traceable supply chain, and fresh, seasonal produce. This is and always has been our philosophy. All this combined with the love and enthusiasm of our chef, Luca Bombardelli, who personally selects the produce from local farms and businesses to use in his dishes, in which technical skill, imagination and tradition combine perfectly with the décor of the dining area.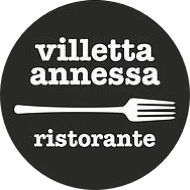 Restaurant Villetta Annessa

The restaurant in Riva del Garda is open to everyone and is where the charm of the historic centre meets the space and freedom of the garden. Restaurant specializing in grilled meats. Choose between the à la carte menu which is constantly changed and varied or let yourself be surprised by the tasting menu. Chef Luca Bombardelli and his wonderful dishes based on local produce are waiting for you at the Villetta Annessa Restaurant in the heart of Riva del Garda. Pets are not allowed in our restaurant.